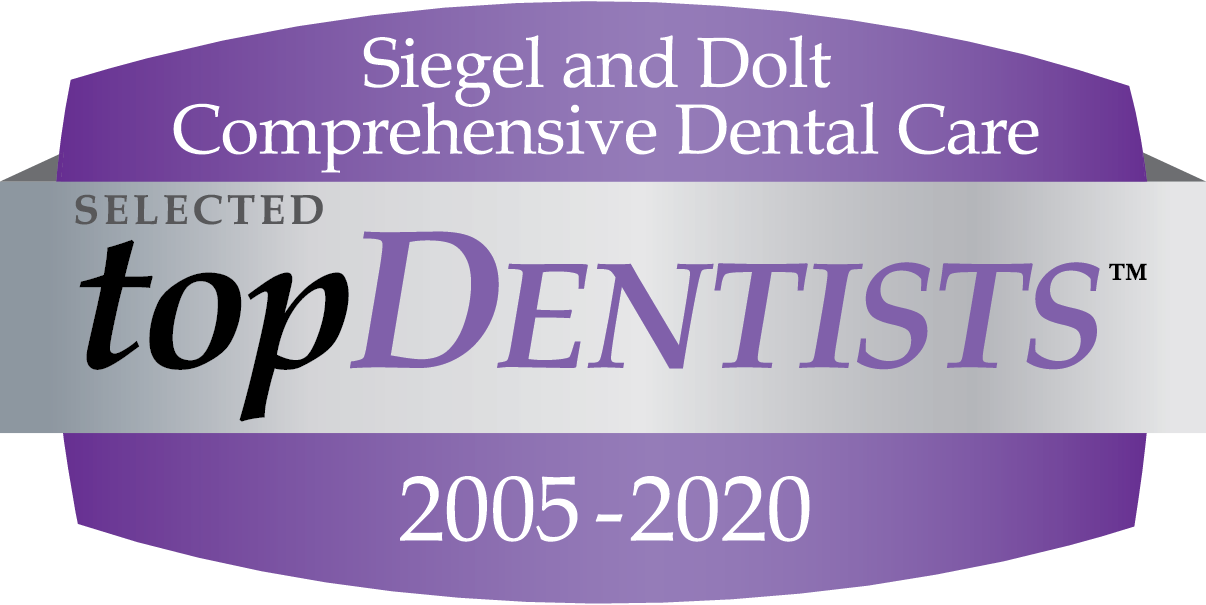 Atlanta Dentist • Siegel and Dolt
For over 20 years, Dr. Harris B. Siegel and Dr. Arthur H. "Skip" Dolt have been serving the Atlanta community with personalized and professional comprehensive dental care.  In addition to being selected as Atlanta's Top Dentists since 2005, Dr. Siegel and Dr. Dolt have specialized dental training through post-doctoral residency programs and receive on-going to continuing education in the latest dental treatments and technologies.
Our dental practice offers a very wide array of dental services, including treatments for emergency dental care, tooth pain, chipped tooth, fillings for cavities, root canals, CEREC® (one-visit) same-day dental crowns, teeth cleaning, cosmetic dentistry, teeth whitening, veneers, bonding, 3D computer-assisted dental implants, Invisalign® clear braces and clear aligners, bridges, partials, dentures, inlays and onlays, and sedation dentistry for patients with dental anxiety.
We believe that when options for treatment exist, it is our responsibility to share with you all the potential advantages and disadvantages of each option. We encourage patient questions and are here to provide any information we can.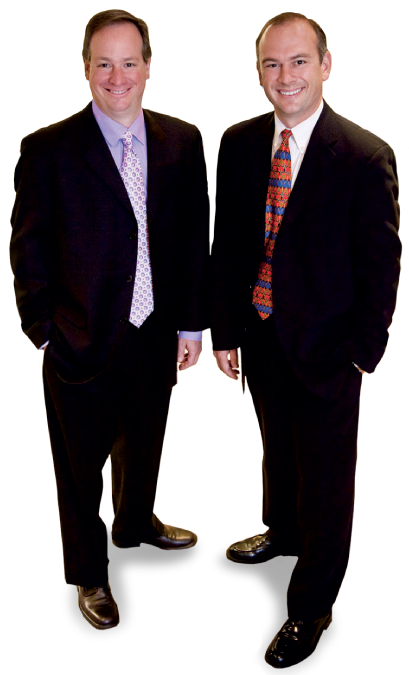 This dental office always makes me feel SO comfortable, and I have PTSD from going to the dentist as a child. They have a GREAT staff; everyone from the receptionists to the doctors.. all of them are amazing. They are always able to fit me in for emergency dental needs, and my heigenist, Nicola, is the best!! My family and I have been coming here for years. For me, trust is the most important thing in a dental practice and I 100% trust and love them here.Thank you, thank you, THANK YOU Dr. Dolt, Dr. Chas, Ms. Nicola, Ms. Kathy, &Jessica! Y'all rock!

aisha bernard
19:49 19 Oct 20
Choosing a new healthcare provider is always a guessing game, but we have been long time patients of Drs. Siegel and Dolt and what a dynamic duo these experienced dentists are. Not only are they and their staff consummate professionals and craftsman, they are very caring and personable and have all the latest technology to make our visits fast and pain free. Harris and Skip are true treasures.

John Oliva
16:45 30 Sep 20
Two words: gentle and non-judgemental. Everyone was so pleasant including my hygienist Nicola. I'm happy to have a found my dentist in Atlanta.

Excellent dental care. This practice promotes constant professional development to capture the best practices for their patients. I came into this practice with multiple dental problems and I was treated with kindness and compassion. They offered both short term and long term solutions. I absolutely enjoy coming to visit these people who have taken such great care of me! I highly recommend!

I have been afraid of dentists my entire life. Because of this fear I have several issues that I finally had no choice but address. I found this practice on the internet and reluctantly made an appointment. This was the best decision I have ever made in my life. Everyone from the appointment maker, to the greeter, to the person who checks you out is amazing. I have never felt more welcome or less terrified in a dentist office. Had a completely pain free procedure done. If I had found them sooner my dental health would be far better. Highly recommend and I will never be afraid of going.

Loretta Shattles
00:12 07 Mar 20
I don't know where they got their equipment, but it looks like it would work in outer space. Really cutting edge technology inside a very chic office. Dr. Dolt was great too. Took excellent care of me.

Angela Price
19:29 23 Oct 19
Had my first appointment today and it was by far my best dental experience- life time. the latest & most advanced equipment, great staff, everyone knows what is happening, they take the time to explain, the doctor is fantastic. Very happy I made this choice.

carolina antonini
22:26 10 Oct 19
I have been with Siegel & Dolt for about 3 years now. They always take great care of my teeth. I have gotten routine cleanings, fillings, and teeth whitening services here. Dr. Siegel always provides services with amazing care and concern. Additionally, he seeks to get to know personal things about each of his patients such that his patients become more like family. All of the office staff is equally friendly and accommodating. I actually look forward to my visits to his office and have personally recommended Dr. Siegel to my friends. Each cleaning room has its own TV so your appointment will fly by. Trust me...there is no better dentist out there!

Marrielle Myers
20:22 16 Jan 19
Professional, polite, and knowledgeable! I had a great experience from the initial phone call/scheduling through the dental service and follow up appointment scheduling. Everyone is happy and smiling and also gentle on your mouth. I was explained what was happening everyb step of the way. Can't recommend enough!

Sean Snyder
21:11 19 Sep 17
I just had my first appointment and I really could not be more impressed. State of the art operation with some of the friendliest staff I've ever encountered in health care. Everything is made very clear at all times and all costs have tremendous transparency. I'm going to be very happy here!

Jamie Galatas
03:24 31 Dec 16
Fantastic place. Honest staff. Three generation of my family members go there. They make their own crowns in-house! Calming place where you can observe fish swim before the appointment! Also, there's a touch screen in the lobby - so cool! At the dentist office, you'll see a coffee/tea bar waiting for you. Yes! No guilt. You can actually have your coffee and drink it before your appointment.

Deaf Emily
16:54 27 Dec 16
The staff was very friendly and helpful! Nicola did my cleaning and made sure to explain everything she did. If something looked abnormal or unhealthy she provided reasons why it might look that way and offered possible solutions. Dr.Dolt was very knowledgeable, and he's funny. All around a great trip to the dentist!

An absolutly AMAZING practice!!! 10 out of 10!!!

Courtney Atwater
17:12 15 Dec 15
Best dental experience I have ever had! Every staff member is incredibly friendly and helpful! Additionally, I did not feel rushed with Dr. Dolt as I have with previous dentists. He was very thorough and informative. He made sure he answered all of my questions and offered his professional advice on all of the inquiries I had. The best part of my visit was not having to wait AT ALL to be seen by the best dental hygenist in the biz, Nicola! Special shout out to her! She is truly the best! Thank you everyone at Siegel and Dolt! I am looking forward to my next visit to the office! I think that might be the first time I have ever said I am looking forward to going to the dentist 😉

Jill Kuerner
22:02 11 Nov 15
By far the best experience I've ever had! Friendly and caring staff that seeks to provide the best experience for all of their patients! You don't have to worry about the quality of service. There's a reason they have a 5 star rating! 🙂 After hearing about my friend's root canal experience from other dentist I was horrified when I found out I had to get one done. But this office quickly eliminated my fears and I had a wonderful experience!

Corey Hamilton
16:47 09 Nov 15
I just moved to Atlanta and was not looking forward to finding a new dentist. However, Siegel & Dolt were recommended by quite a few people at work, and after my visit today I understand why! Everyone was welcoming and pleasant. I received a tour of the office, and then enjoyed conversation with Nicola as she cleaned my teeth. Dr. Dolt was friendly and spent time explaining his philosophy of service. Will definitely recommend to others.

MIchele Matthews
23:48 30 Sep 15
Dr. Dolt and his wonderful team created my veneers over 3 years ago and I have been extremely happy with the results! They look so natural that it is hard to convince people that they are not my teeth. It may sound crazy, but I look forward to my cleanings every 6 months. Hygienists, Susan and Nicola always do a fantastic job. Dr. Dolt recently removed my two upper wisdom teeth and it was completely painless.I cannot thank everyone enough for making me feel at ease. Dr. Dolt always takes his time to figure out the best solution for my oral care. Having two autoimmune diseases isn't easy and it means so much to me that everyone really cares and has my best interest in mind. Thank you doesn't begin to cover how I feel. I love my smile!

Victoria Alexander
19:13 24 Aug 15
I visited Siegel and Dolt after a glowing recommendation from a colleague, and it definitely delivered on every level. The staff was courteous, inviting and my appointment was honored on time. I love the state of the art technology and care throughout my cleaning. Nicola Pinnock was my hygienist and took excellent care of me from start to finish. Dr. Dolt also was very friendly and educated me a bit on some dental care, and I appreciated that. :)This is definitely a dental practice that I would recommend.

Asong Lekeaka
03:15 11 Jun 15
First time visit to Siegel and Dolt. I was pretty impressed. They have nice technology. The DH that cleaned my teeth was Susan. She was very nice and talkative! Nice convenient location for a dentist if you live/work near by. I would recommend!

In the past I had some bad dental experiences so it had been over ten years since I'd gone in when I finally made an appointment with Siegel and Dolt. They made me feel so comfortable, and Nicola was by far the gentlest and kindest hygienist I've ever had. I've overcome my fears and recommend them wholeheartedly!

Terran McCanna
16:19 11 May 15
I was discussing with friends the other day how I used to love going to the dentist as a child because you always got spoiled, everyone was happy to see you and you got a bag of goodies on your way out. I thought those days were over---until I discovered Siegel and Dolt!The office is super easy to get to and you don't have to pay for parking (yay). Before my appointment Katherine was very helpful with answering any questions that I had and made the check in process very easy. This is a major plus, because I usually dread the mounds of paperwork--but it was quick and easy! I barely waited 2 minutes before I was taken on a tour of the office by my new dental hygienist Nicola!I thought it was so neat to get a tour of the office and everyone was so nice! Nicola was wonderful, very friendly and I was very grateful that she was so helpful with answering my questions! I was impressed with the whole process and appreciated how Nicola and Dr. Harris Siegel took the time to explain everything to me--it made me feel like they genuinely cared about me and my teeth!!The whole check in--cleaning--check out process was wonderful, great staff and it took me back to the good ol' days of loving the dentist as a child. This place is fabulous--I will definitely be recommending it to as many friends as possible!

Meagan Hofer
20:29 18 Mar 15
Two years it has been since I went to a dentist, so I really was not looking forward to this encounter. From the moment I walked in, Katherine greeted me like I was at a fancy hotel. I have never been welcomed so well at a dentist. I immediately knew that this was going to be a great experience!Katherine offered me something to drink before touring me around the office to get acquainted with my surroundings. I was introduced to Nicola, my Dental Hygienist. She was so friendly and again, reassuring me that this was the place to be for dental work. I had many questions, and she never once grew tired of answering them with a smile.I met with Dr. Dolt who explained my situation very well in a matter that I could understand. He found a way to connect personally with me, and by listening to him in the room, he knew his patients very well.I highly recommend this Dental group for all your dental needs! Thank you for making me feel at home!

Chris Raymer
16:28 26 Feb 15
I am always treated like I am important to them and all of the employees are really caring. Nicola is very good and thorough with a pleasant smile. I highly recommend this practice.

Brack Dodd
20:18 03 Feb 15
Nocola makes for a great experience when having my semi-annual visit. Very pleasant and personable. I have come to this practice since 1978, and now drive an hour from Forsyth Co because it is worth it. I have enjoyed the relationship and professional care from Dr. Siegel, and his father before him.

Jeff Smith
18:45 31 Jan 15
Nicola did such a wonderful job welcoming me to the practice. Kind, warm, compassionate office. Thank you so much for your tender care.

Kathryn Larisey
21:44 22 Jan 15
Perfect place. It is the place where you want to be to have the state of the art real-time dental work.

Khalid Medani
11:48 26 Nov 14
Nicola Pinnock really did a great job as my hygenist. It was a pleasurable experience and I learned something new. I look forward to seeing her again.

Siegel & Dolt is far and away the best dentist's I've ever been to. Their office is very comfortable, clean, and modern. All of their equipment is state-of-the-art. Their staff, everyone I've ever interacted with there, is pleasant and they always take time and care to make sure you have a good experience. They understand that nobody likes going to the dentist and really go out of their way to make it as tolerable as possible. As my rating suggests, I think they hit the mark.I see Dr. Dolt, who is affable and very knowledgable. He takes the time to explain things in a way I can understand and patiently answers any questions I might have.My hygienist is Nicola Pinnock whom I adore! Though they have televisions mounted above every dental chair for the patient's viewing pleasure, I'm more interested in conversing with her. She's just so nice and fun to work with. Somehow she manages to make one of my least favorite activities (having my teeth cleaned, that is) surprisingly bearable.Unlike a lot of other dentists I've seen in the past, the best part about Siegel & Dolt is that they're not judgmental. Don't get me wrong - they are all consummate professionals, offering stern and candid advice as appropriate. But they never do so in a condescending way nor with a negative/accusatory tone. Their criticisms are always constructive, in other words. I think this gentler approach makes patients more receptive to advice. It worked for me at least - I floss every day now.

Matt Stills
20:10 13 Sep 14
It is not often that you come into a dental office and every member of the staff is sincerely pleasant and enthusiastic. I was blown away by how every person in the office took great pride in their tasks and duties. The result of this was an amazing experience that made the mundane, and often dreaded task of routine dental cleaning a very brisk and even enjoyable experience. My hygienist Susan was fantastic. Dr. Dolt also was wonderful. He provided fantastic and detailed information in regard to my dental questions.The personable nature of this office and their individual expertise made my day. From checking in to checking out, everything was unlike anything I have experienced in dental service. Bravo! I look forward to many years to come from this doctor/patient relationship.

Samuel Parisi
20:32 20 Aug 14
Great office, great people, great experience.

Eric Nathan
15:47 22 Jul 14
I have always had anxiety going to the dentist, but when I moved to Georgia last year I started going to Siegel and Dolt -- they are the best! They made me feel 100% comfortable and walked me through everything they did. All of the staff are amazing -- Dr. Harris is awesome, and Nicola is a great hygienist! I honestly have nothing bad to say about them, which is rare since I've had such terrible dental experiences before going to Siegel and Dolt. I HIGHLY RECOMMEND THEM!

As you can tell from all the great reviews Dr. Siegel and Dolt are the best! I never imagined that I would LOVE my dentist, but I thoroughly do. After an accident Dr. Siegel and his staff held my hand and brought my smile back to life. My hygienist Nicola is amazing. She is extremely knowledge, very easy to talk and gentle. Drs. Siegel and Dolt are honest, caring and they treat their patients like family.

Catalina Quesada
01:44 28 Feb 14
As a new patient at Siegel and Dolt I can't say enough about this practice. Extreme professionalism, welcoming atmosphere, friendly staff and many things that simply "wow"ed me. This team genuinely cares about their patients - going into detail on the procedures and assuring your comfort, greeting you with smiles, honoring your time with on-time appointments and swift care. 5 stars to Dr. Dolt and team! Looking forward to my next cleaning.

Emily Raffield
20:02 03 Dec 13
Siegel and Dolt has been my dental care home for a few years now, and I could not be more confident in my choice to trust their practice with my health. Dr. Dolt and Nicola provide me with a very thorough exam and cleaning, and I've been especially impressed with their knowledge and attention to detail. Everyone at the practice is very friendly and professional, and they make every effort to make all of their patients feel as though they are a part of the extended Siegel and Dolt Family.

Katie Raborn
22:56 20 Sep 13
I have been going to see Dr. Dolt for the last several years and always find the experience to be very positive. Nicola Pinnock is my hygienist and she is terrific. Big thumbs up for Siegel and Dolt Comprehensive Dental Care!

Jeff Wasick
20:50 10 Sep 13
Best dental experience I've had in Atlanta. Extremely knowledgable, very friendly and definitely on the cutting edge of dental technology. It's a pretty impressive operation they have there. Can't say I've ever looked forward to my next dentist appointment, but in this rare instance I can say that with certainty.

Donald Mock
20:54 06 Sep 13
Great dental office, literally. Great staff very knowledgeable, my first time and they made me feel like I've been going there for years. Special thanks to Nicola Pinnock, she was fast and efficient, great all the way around, broke down everything I needed to know about my teeth and what I needed to do going forward.

Great place, amazing people -- especially Nicola and Dr. Siegel.

Yoel Lasker
13:20 19 Jul 13
This was by far the best medical experience I've ever had. The staff here is very friendly and they are on the cutting-edge of technology. My hygienist, Nicola, was beyond wonderful. I would recommend this place to any and everyone who would ask.

Imran Merchant
12:51 27 Jun 13
For more than 30 years, I have been a patient at Siegel and Dolt Comprehensive Dental Care. All of the dentists are wonderful, especially Dr. Dolt who is extremely knowledgeable and professional. My hygienist, Nicola is the best, also very professional and thorough and importantly, very gentle. Siegel and Dolt has always been on the cutting edge of dentistry using the most advanced techniques. I highly recommend Siegel and Dolt Comprehensive Dental Care.

Wanda Childs
18:53 21 May 13
Siegel and Dolt is my family's one stop for all dental work. I am a mess, with multiple bridges, crowns, fillings and implants but I never have to worry about pain or bad attitude at their office. Whenever I am there, I am surrounded by smiling, friendly faces and competent dentists, hygienists, receptionist, and office personnel. Dr. Siegel has been taking care of me for a few years now and his knowledge, humor and professionalism are a great antidote to the stuff my mouth requires after years of neglect on my part. His staff - Laura The Wonder Woman and Susan The Cleanopatra add to my positive experience at the office. My wife and the kids are all equally happy with their experiences at Siegel and Dolt's. Good Job and Thank You very much for all your help, professionalism, humor and painless treatments! Cheers

Jimmy Grinzaid
18:19 16 May 13
Siegel and Dolt is such a wonderful practice, I recommend it to everyone I know.

Amy Kahler
12:48 09 May 13
I had put off finding a new dentist upon moving to the Atlanta area and was overdue for a cleaning when a coworker recommended Siegel and Dolt. I called to make an appointment and was scheduled for just a few days later, which was a pleasant surprise. Upon arriving I was greeted and introduced to everyone at the reception desk and was immediately taken back. I was given a tour of the entire office and shown the state-of-the-art equipment on site. Nicola Pinnock was my hygienist and was excellent. She was knowledgeable, friendly, and made me feel very comfortable. I saw Dr. Dolt, and he spent a great deal of time doing a thorough examination and explaining all of his findings. I did need a filling, and he even offered to complete it the same day so I didn't have to come back. Everyone was extremely friendly and dedicated as much time as needed to adress all concerns; there was no feeling of being rushed as is so common at many other offices. The staff at Siegel and Dolt goes above and beyond to provide excellent customer service while also providing exceptional dental care. I would not hesitate to recommend Siegel and Dolt!

Sarah Dailey
05:19 05 May 13
Why choose Siegel & Dolt?
Siegel and Dolt Comprehensive Dental Care in Brookhaven, Georgia is an award-winning dental practice serving patients throughout metropolitan Atlanta.
Atlanta Dentists with Modern Dental Treatments
3D Dental Imaging and Care
At Siegel & Dolt, we've always been committed to having the highest quality, latest, proven technologies to offer our patients. That's why we're so excited to offer our brand new, 3D imaging center for our patients. Because at the end of the day, when you're replacing a tooth, the highest compliment anybody can ever pay us is when they can't tell which tooth we replaced.